Last Chance Swords, Knives & Daggers
Unique swords, overruns and last years' models of knives and weapons can be found here.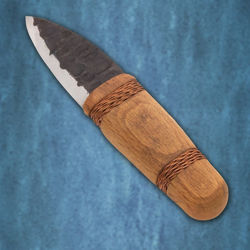 #404438
Inspired by a knife found with the "Iceman" with a few modern updates, this knife has a hard wood handle with real copper wire wrap and leather neck sheath.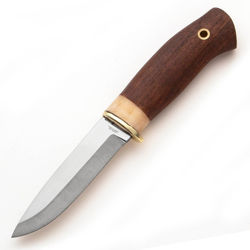 #404364
This knife features a tough X46Cr13 high-grade stainless steel blade and famous Scandinavian bevel for a keen edge. Solid brass guard. The handle is bone and Sissoo. Overall 8 inches.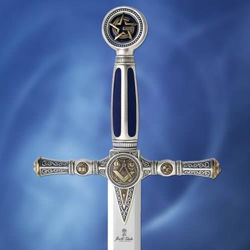 #501449
This blade of this sword is crafted of 420 stainless steel and the hilt features several symbols of the Masonic tradition. Grip decorated with silver-plated metal. Overall length of 46 inches.