Last Chance Swords, Knives & Daggers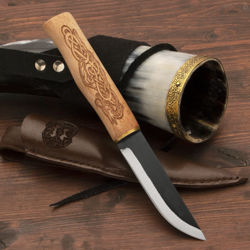 #404437
EDC like a Viking with this hardworking, dragon-infused sheath knife. A wide stalk tang ensures this 1075 high carbon steel blade will be strong enough to handle most everything you can throw at it. Skinning, cutting rope, and everyday tasks, this basic knife is versatile and tough.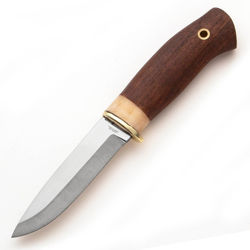 #404364
This knife features a tough X46Cr13 high-grade stainless steel blade and famous Scandinavian bevel for a keen edge. Solid brass guard. The handle is bone and Sissoo. Overall 8 inches.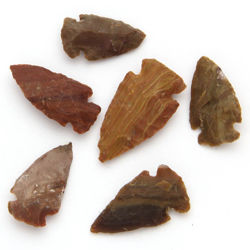 #601040
This set of six modern arrowheads are handmade from agate. Sizes vary from 1-1/4" to approximately 2" long.
It's your last chance to purchase these unique swords, knives, and weapons  Here you will find overruns and older models that are no longer n production.
---
Top Customer Reviews
Review of: Nordic Mora Fixed Blade Knife
I bought this as a gift for my son. Both knife and sheath are very attractive. It is lighter than I expected. The price point was such that it would not bother me to see him use it for rough work.
Reviewed by: MIchael

,
February 18, 2021
Review of: Nordic Mora Fixed Blade Knife
I ordered this knife to be an addition to my pirate or Scottish Ren Fest garb, and I am not disappointed in the slightest. The knife and sheath are great and excellent quality for the price. A quick run on some sharpening steel and this thing is as fine as my best cheese knife. The small belt loop won't fit my pirate belt, but it's a great excuse to wear multiple belts when I go "full pirate" now.
My only real complaint - and it's incredibly minor! - is mine didn't come with the faux-fur-lined box. But honestly? I don't even know where I'd store the box if I had it. And I have an entire box already dedicated to my Ren Fest kit, so I don't even care.
It's a great little knife and fits perfectly with my "simpler is better" aesthetic for blades
Reviewed by: Stephen

,
October 23, 2020