Last Chance Swords, Knives & Daggers
Unique swords, over runs and last years' models of knives and weapons can be found here.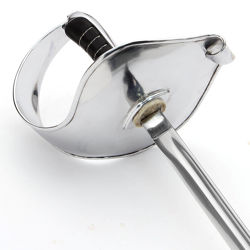 #501574
The blade and hilt of the "Hutton" sabre imitate the true training sabres of the late 19th-century Italian style. The high-carbon flex-tempered steel blade has rounded tip and blunt edges for a safe, effective training.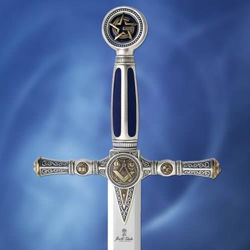 #501449
This blade of this sword is crafted of 420 stainless steel and the hilt features several symbols of the Masonic tradition. Grip decorated with silver-plated metal. Overall length of 46 inches.