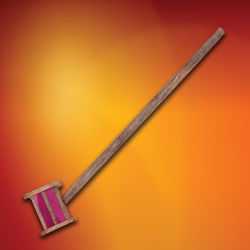 #805136
After your battle with deadly orcs, you'll be able to relax with your faithful wooden pipe. Hand carved to resemble something directly out of the dwarven caves, this unique square pipe has been given a natural stain with painted iridescent inserts. Measures 14" overall with a 13-1/2" stem.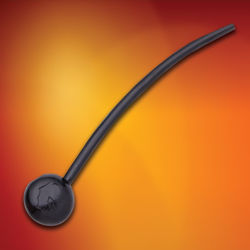 #805132
This wooden pipe is perfect to unwind with after a hard merchant day at the faire! Hand carved with a black finish. Measures 12-1/2" overall with a 10-1/4" stem.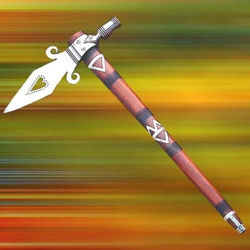 #600244
Temporarily out of stock
This fully functional tomahawk pipes hand-forged with a high carbon steel blade. Handle has cross-hatched bands and metal inlays. Overall 22 inches.
From Medieval churchwardens and Lord of the Rings long stems to Sherlock Holmes clay pipes, find an assortment of tobacco pipes and smoking accessories on Museum Replicas. Attending a LARP event or traveling to the faire, we have the perfect pipe to complement your attire.