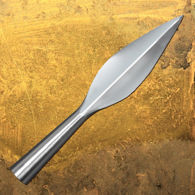 Greek and Spartan weaponry is a specialty offered at MuseumReplicas.com. The wide variety of weapons used during these ancient times can be found throughout our website. Gladiators will also find a selection of Roman gladii and spears.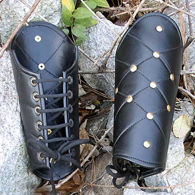 Ancient Greeks wore very little armor, however, what they did use was a true work of art as far as armor goes. Find this and armor from the Legions of Rome with all the proper historical accessories at Museum Replicas.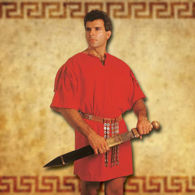 Be you a Greek, Spartan, Gladiator or Roman Officer, you will find clothing and accessories from ancient times at MuseumReplicas.com.
The Hellenic world was one of rich history, mythology, philosophy and great achievements in science and war. A pantheon of Gods ruled over battles and influenced the decisions of everyday life. The Roman Empire in many ways continued the legacy and became its own magnificent sprawling empire founded on principles of power and blood, it was a society where soldiers could rise up from provincial commoners to become national heroes and leaders in the Republic.  

At MuseumReplicas, Mount Olympus and Greece are alive and well with Greek clothing, armor, costumes and weapons even the Gods would envy! And we are proud to present our magnificent line of replica Roman body armor, weapons, and clothing, paying homage to the great empire that once was when all roads led to Rome.