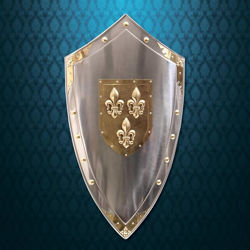 #804254
This shield is made of stainless steel and accented with polished brass. Comes with attached hanging chain. Made by Marto of Spain.
#501459
This sword, a typical weapon of the Highlanders, has a blade made of 440 stainless steel. Features elaborately detailed crossguard and pommel. Overall length of 57 inches.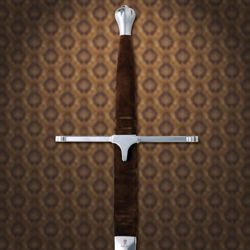 #501457
This decorative sword features a fully tempered AISI 440 stainless steel blade. The wire wrapped leather grip has additional leather wrapping around the base of the blade. Overall 52-3/8 inches.
Get everything and anything you wish to buy since forever. This season, stock your collection up with something unique and special without breaking your bank. Plus, collect reward points for every purchase and free shipping for orders over $160..