Steampunk Goggles and Eye Wear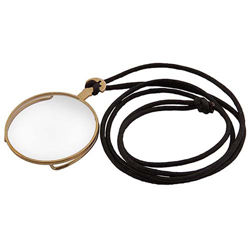 #803707
This monocle features a gold colored wire frame with a gallery and a clear acrylic lens. Includes carrying cord.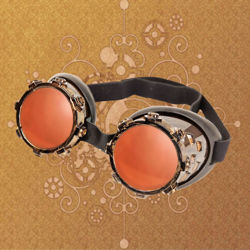 #803864
This Steampunk eyewear has a plastic construction with antique bronze finish. The plastic lenses are metalized with a copper finish on the outside. Has soft rubber around each eye cup and an adjustable elastic strap.
What is a steampunk outfit without a great set of goggles? MuseumReplicas.com is your main supplier of  turn of the century eye wear and goggles.