Surprise your friend or colleague with a unique Secret Santa gift they'll absolutely love. We've got a wonderful selection of small gifts that won't break the bank but would break records for being awesome!
Also, your stocking stuffers don't have to be pants, socks, or an orange. Open up your mind to the possibilities available with our unique gifts and we promise there will be smiles all around on Christmas Day.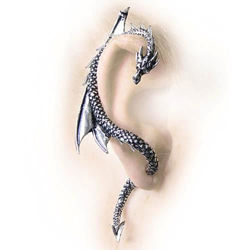 #201266
This stud earring is expertly crafted of fine English pewter. Measures 3".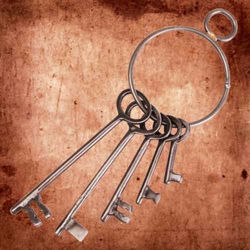 #802185
This set of antiqued keys has been forged in metal like the originals. Set includes 5 keys of various styles ranging from 2-1/4" long to 6" on a large 3-1/2" steel ring for easy carry.