Last Chance Women's Clothing & Accessories
Museum Replicas offers many of its discontinued and closeout Women's Clothing & Accessories here for sale.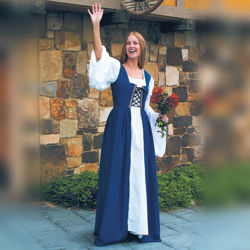 #100510
This versatile, 16th century styled ladies overdress has a lace front with coordinating front trim and boning to reinforce the bodice.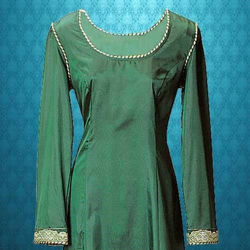 #100078
Based on paintings from the 13th century, this medieval dress is made of easy-fitting, lightweight, sheen emerald green fabric, and its slenderness is complemented by a scooped neckline, and wide-trimmed sleeves and hem lines.