Products tagged with 'grail'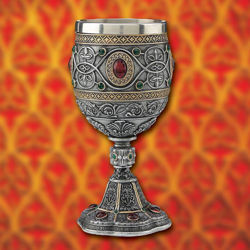 #804724
This chalice is made of resin and features faux rubies and garnets around its exterior with a washable, removable aluminum cup for easy cleaning. 7-1/2" tall. Capacity of 7 oz.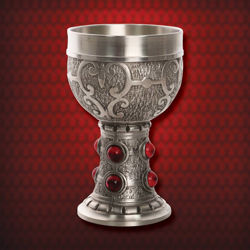 #804569
This wine chalice is handmade and features fine detail work. Features eight blood-red crystal cabochons. 5-1/2" tall and 2-3/4" in diameter. Capacity of 5 oz. Made in Germany.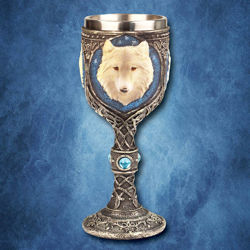 #804619
This goblet is crafted of resin and features faces of three grey wolves with three large turquoise cabochons surrounding the stem. Includes stainless steel inner cup. 7-1/2" tall. Capacity of 7 oz.