Products tagged with 'winged dragon'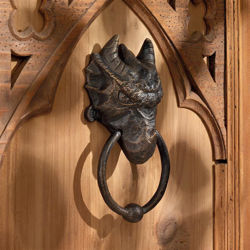 #805368
Visitors to your castle will need to confront their fears as they come face-to-face with our authentic, foundry iron dragon head door knocker!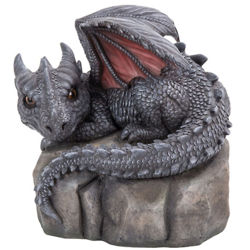 #805359
Aww, isn't it cute? Until it breathes on you, that is! This adorable little happy dragon is ready to enrapture your home or garden with its innocent, inquisitive stare. Hand-painted, Cold cast resin.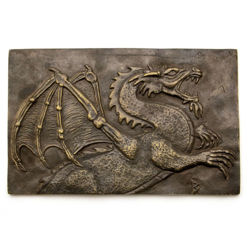 #805353
A fierce winged dragon guards its hoard of treasure, or is ready to face off against a hapless knight - the story this unique brass plaque tells is up to your own imagination! Because of the heavy weight of this plaque we recommend displaying it using a tabletop easel, or getting creative and using it in a design project.