Products tagged with 'walking sticks'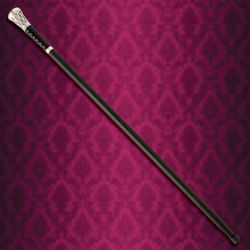 #804712
This ornate cane has a plated sterling silver cane head & fittings, and spiral-carved black horn handle. Hidden inside the head is a small pair of bone dice.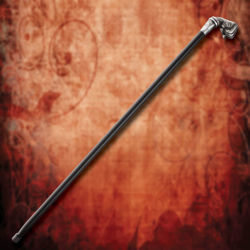 #804710
This cane is solidly constructed of wood with a black finish. The sculpted cane head is that of an ominous fist and molded in metal, which is imposing enough to ward off the toughest of criminals.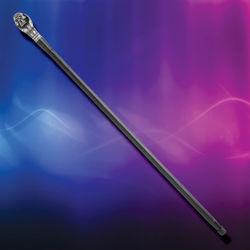 #804708
This fantasy cane has a solid hand-finished aluminum head and a durable wood shaft painted black.