Products tagged with 'walking cane'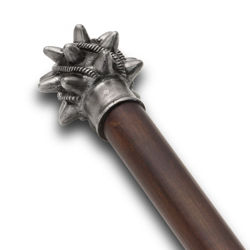 #805294
The early Norman mace was a lightweight weapon that could easily break bones and cave in a leather Saxon helm. We've reappropriated this historic design and turned it into a conversation-provoking device you can use every day.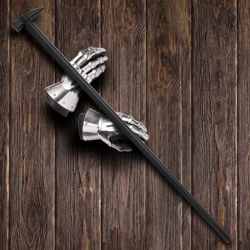 #805293
Strut with Medieval Swagger! This cane is capped with a Medieval-style war hammer. Having to smash your way through a suit of armor is no longer a necessity in most places nowadays, but this uniquely designed cane is surprisingly comfortable in the hand.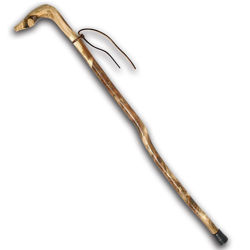 #803446
This cane is made in the USA from solid sumac root. It has a smooth satin finish, leather lanyard, and removable rubber safety foot.