Vikings wore a variety of armor from metal to leather. MuseumReplicas.com offers a variety of Dark Ages armor and protection.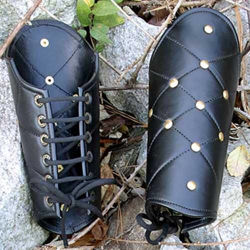 #200852
These vambraces are made from heavy grade leather and though thick, are easy and comfortable to wear.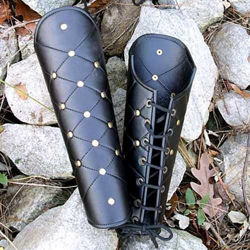 #200854
These greaves are made of heavy grade leather. Feature lace-up closure and brass studs. Matching Leather Vambraces also available.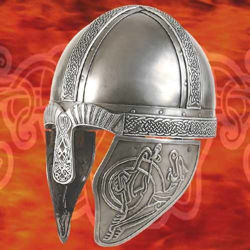 #300386
This helmet is made of 18 gauge steel with an antiqued finish. Features deeply embossed detail on the crown & nose guard and raised traditional Celtic Dog designs on the hinged cheek plates. Adjustable leather liner with chin strap.