Products tagged with 'thor'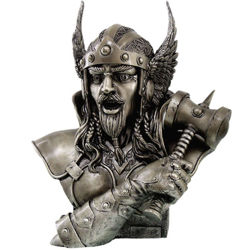 #805361
Finally, here's Thor depicted in Berserker mode! Did Loki steal his ale, or worse, turn his ale into a sports drink?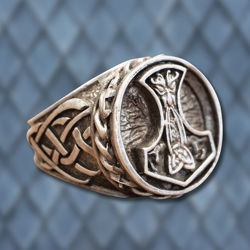 #201616
This pewter ring shows the Viking icon of Thor's legendary hammer Mjolnir on the front, with intricate knotwork displayed on the side. Plus, this powerful ring can be used as a signet to wax seal any of your important documents or just for fun!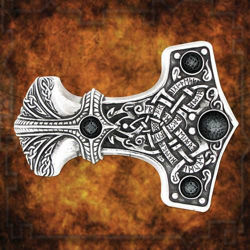 #201369
This belt buckle is made of fine British pewter and designed to be snapped onto standard 1-1/2" (37mm) belt. Measures 4-1/2" long, 3-1/2" wide.