Products tagged with 'sword wall decor'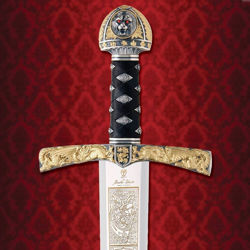 #501461
This sword has a blade that features 420 stainless steel and detailed etch-work patterns. Overall length of 40 inches.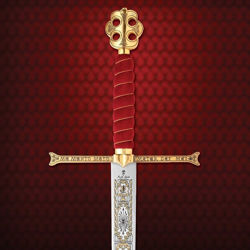 #501451
This sword features a 420 stainless steel blade which has elaborate etch-work patterns and is mirror polished. Overall length of 48 inches.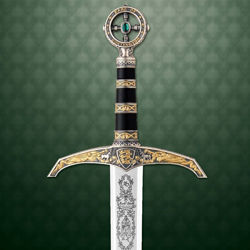 #501462
This blade of this sword is made of 420 stainless steel and exhibits elaborate etch-work patterns. Features antiqued silver and gold hilt. Overall length of 40 inches.