Products tagged with 'sword belts'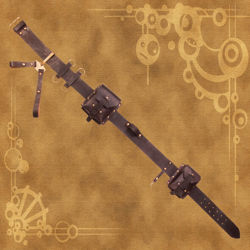 #101379
This high quality, all leather Steampunk belt features two fully functional pouches, dual D-ring hangers, miniature spring-clip, map band, and period sword hanger. Exhibits antique brass hardware. Overall length of 48 inches.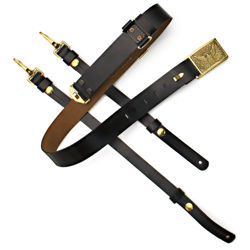 #200410
This leather sword belt features two straps attached to sword scabbard rings. Fits 37 to 42-inch waists. Buckle exhibits detailed relief of an eagle with "E Pluribus Unum" banner.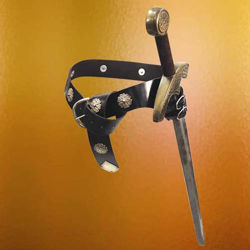 #101081
This long period belt is the best way for any warrior to carry their weapon. Crafted of thick top grain black leather, the belt features an adjustable built in frog that can fit swords up to three and a half inches in width!