Products tagged with 'storage box'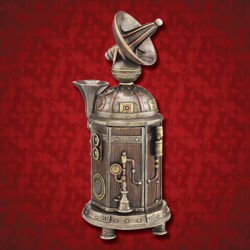 #804439
This little steampunk trinket box made of resin has been metalized with an antique bronze finish with hand-painted brass and copper accents. Features secret compartment. Measures 8-3/4" tall.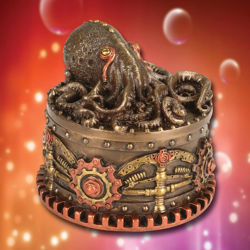 #804552
This Octopus Bauble Box is crafted of resin, exhibits a metalized bronze finish and is accent painted with copper and brass. Measures 3-1/2" x 3-1/2".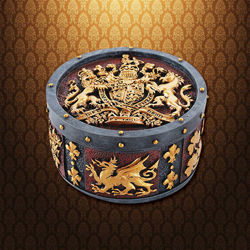 #804538
This small trinket box is made of resin and hand painted. Sports the coat of arms of England on the top, while the sides are elaborately decorated. Overall 4-1/8" in diameter and 2-1/8" tall.