Steampunk Timepiece Devices
No other piece exemplifies steampunk like timepieces. MuseumReplicas.com has a wide range of period pocket watches and timepieces for just about any ensemble.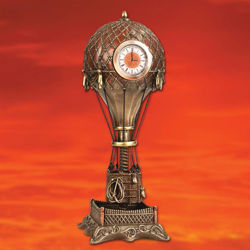 #804553
This Airship Balloon Clock is made of resin, then metalized with an antique bronze finish and hand-painted accents. Features a small copper accented clock. Measures 12" x 4" x 4".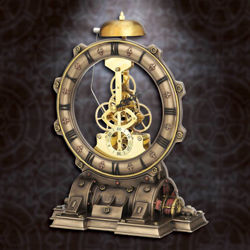 #804535
This steampunk clock is crafted of resin and metalized with an antique bronze finish. Design resembles an early generator with all rotating brass movements fully visible through the open center. Measures 8-1/2" tall overall.