Products tagged with 'stainless steel'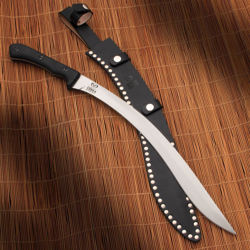 #403158
This knife's full-tang blade is made of X46Cr13 high grade stainless steel, hardened to a Rockwell of 48° and fully tempered. Features factory-sharp edge. Ancient Greek Kopis design perfect for chopping and thrusting. Shock-absorbing, weather-resistant rubber handle. Includes a riveted leather scabbard. Overall length 22 inches.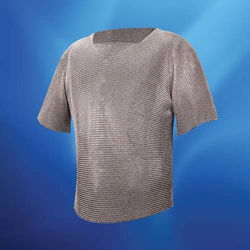 #300433
The small links of this shirt are made of 028 gauge, 216 stainless steel. The outer diameter of the links measures 3/16 inch. Shirt features over 35,000 links. Weighs 5 lbs/8 oz.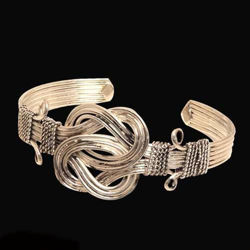 #201033
This bracelet is made of stainless steel wire formed to a classic Celtic knot. Adjustable and fits most sizes.