Products tagged with 'spartan'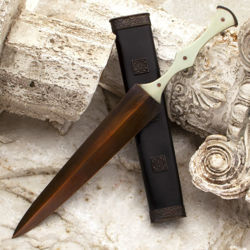 #404463
This dagger is copied from an original that dates from the 9th -7th century BC. The blade is bronze with a full profile tang The original likely had wood scales, we've used bone because we like how the color contrasts with bronze. The slim handle is scalloped to aid grip during a thrust. We designed a sheath with a highly embellished bronze throat and tip and three square medallions. A bronze ring is attached for lashing the sheath to a belt. Made by Windlass Steelcrafts.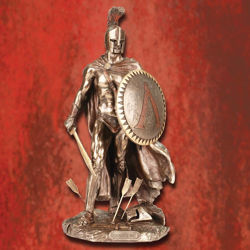 #804373
This statue of Leonidas I is resin-cast and expertly metalized in an antique bronze finish. Measures 10" tall.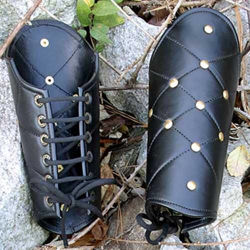 #200852
These vambraces are made from heavy grade leather and though thick, are easy and comfortable to wear.