Products tagged with 'sherlock holmes'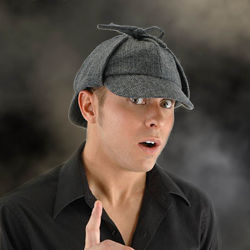 #201226
This Deerstalker Cap is the perfect finishing touch for a Sherlock Holmes look!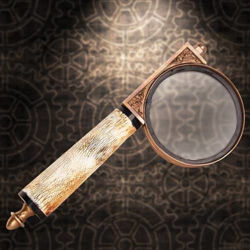 #802851
This Victorian magnifier features a large 4X lens mounted in an elaborate antique bronze fitting. Faux horn handle and matching finial. Overall 8" x 3-1/4". Lens 2-3/4".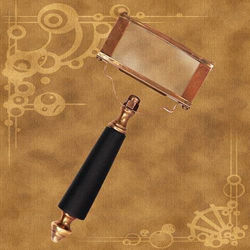 #802816
This magnification device is made of antiqued brass. Features leather wrapped wooden handle and real glass with 2X magnification. Screen size 2-1/4" x 1-1/4". Overall length 6-1/2".