Products tagged with 'scottish swords'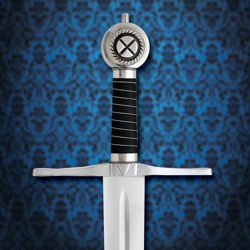 #501495
This sword has a 1065 high carbon steel blade. The pommel features the Cross of St. Andrew. Black leather-wrapped grip. Includes scabbard with sword belt. Overall: 43-1/2 inches.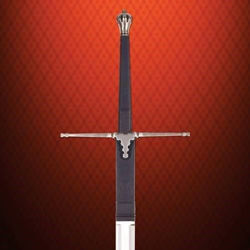 #501421
This two-handed Claymore has a blade made expertly of 1065 high carbon steel. Features leather-wrapped handle. Overall length of a massive 61 inches.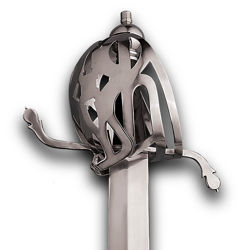 #500920
This cutlass has a double edge for the first 9" of the blade and has a basket-hilt for protection. Includes scabbard. Overall 31-1/2 inches.