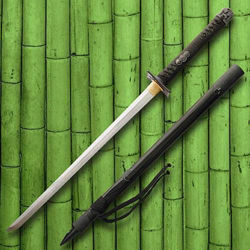 #501340
This is an essential tool for the Ninjutsu practitioner. The Kouga Ninja-To by Paul Chen / Hanwei features a forged 1566 high carbon steel blade, differentially quenched to an edge hardness of 60 HRc.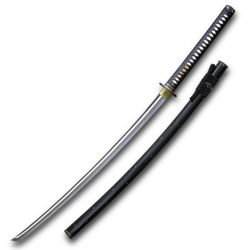 #501182
Ferocious like its namesake animal, the Tiger Katana from Hanwei has been brought back into production by Paul Chen / Hanwei with the same folded steel as the original.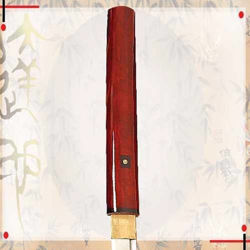 #500992
This hand-forged Japanese blade is crafted of AISI 1060 high carbon steel. The mune (back of blade) and the ha (edge) is 45° Rockwell and 58° Rockwell respectively. Comes with Certificate of Authenticity. Made in a 2600-year-old swordmaking center. Overall length of 39-3/8 inches.
Discover the legendary craftsmanship of authentic Japanese samurai swords - shop now!