Products tagged with 'roman short swords'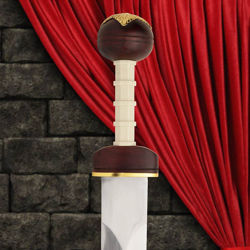 #501782
Admired for his fighting skills by the throngs of citizens that attended the Gladiatorial Games, the Gladiator Spiculus became personally favored by the Roman Emperor Nero. Spiculus was lavishly rewarded for his exploits in the arena. We've designed this gladius to be true to the period, but worthy of a champion.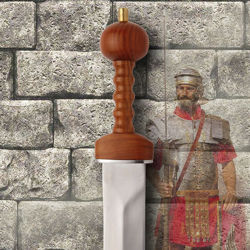 #500598
This is the shortest version of the Roman swords and the most popular one. It has parallel cutting edges and a triangular tip. Turned ash and maple handle. 2" wide. 28 inches overall. Comes factory sharp.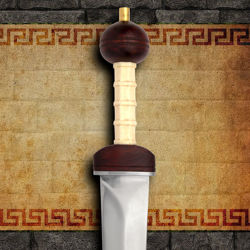 #500360
This gladius in the maintz pattern has a bone grip with ornate brass applique on the scabbard. Overall 28 inches.