Products tagged with 'roman gladius'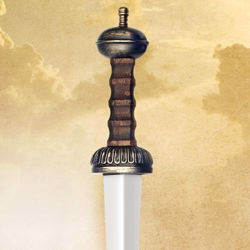 #501430
Truly worthy of a Roman officer, this beautiful Centurion Gladius has a high carbon steel blade that has been hand forged, tempered and factory sharpened. Baldric & scabbard included. Overall 28 inches.
#500598
This is the shortest version of the Roman swords and the most popular one. It has parallel cutting edges and a triangular tip. Turned ash and maple handle. 2" wide. 28 inches overall. Comes factory sharp.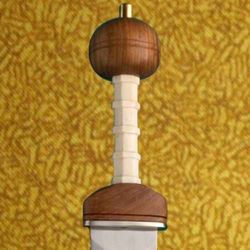 #500360
This gladius in the maintz pattern has a faux ivory grip with ornate brass applique on the scabbard. Overall 28 inches.