Products tagged with 'richard the lionheart'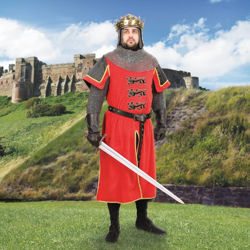 #101604
This red cotton velvet tunic sports three lions coat of arms appliqued to the front. It has faux leather on the collar and sleeves.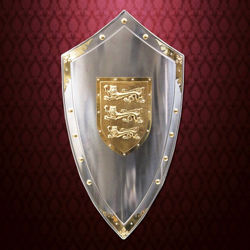 #804253
This all steel shield features the emblem of Richard the Lionheart in brass. The edges are accented with polished brass, along with heavy rivets. Comes with hanging chain attached. Made by Marto of Spain.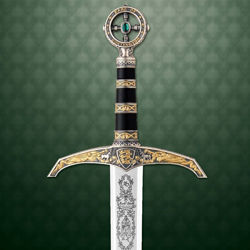 #501462
This blade of this sword is made of 420 stainless steel and exhibits elaborate etch-work patterns. Features antiqued silver and gold hilt. Overall length of 40 inches.