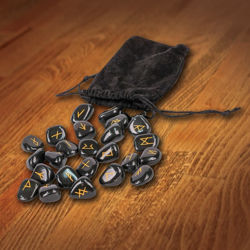 #805169
Rune casting was used by Vikings for divination. This set contains 25 highly polished obsidian stones, 24 have been carved and painted with a rune and one has been left blank. Includes a black velveteen drawstring pouch.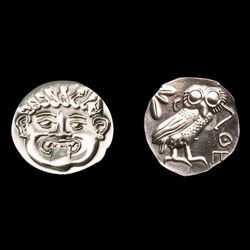 #802190
These two coins feature Perseus and the goddess Athena. Antique nickel finish. Collector display box included. Each coin measures approximately 1" across.
MuseumReplicas.com carries replica coins and casting stones. Great for teachers, collectors, and children, they provide that "finishing touch" for your costume as well.