Products tagged with 'ren faire clothing'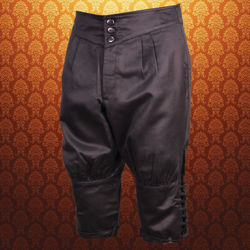 #882014
These black knee britches are made of 100% cotton and are an ideal Renaissance wear. Button-up front, lace-up back and laced calves.
#100530
This black denim 100% cotton long jacket is split at the sides and back for ease of movement. The wide collar can be worn up or down.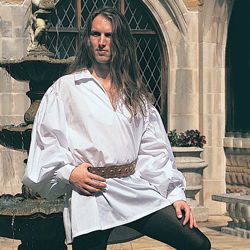 #100196
This poly-cotton shirt has billowy sleeves and an open neck. Suitable for a wide variety of period outfits and looks especially flattering when worn under a vest or jerkin.