Products tagged with 'pirate vest'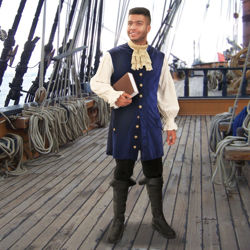 #101758
Stunning alone or with our Barbary Coast Pirate Jacket, this rich, blue cotton velvet vest is satin lined with ornate gold buttons down the front. Cinch back adjustable belt and buckle in the back assure a perfect fit.
#101018
Perfect as a stand-alone garment or with the Mary Read coat, this lightweight, golden brown vest is designed with a V-neck collar and an intricate brocade pattern.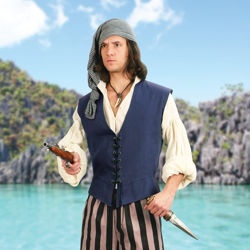 #100520
This 17th-century lace-up vest is made of 100% cotton. Comes in navy or red.