Products tagged with 'pirate boots'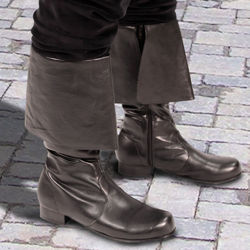 #101036
These short pirate boots are made of black synthetic leather. Side zippers for easy on and off.
#101038
This 17" high sleek boot is made of soft artificial leather. Features fold-over top flap with laces in the back and hidden zipper.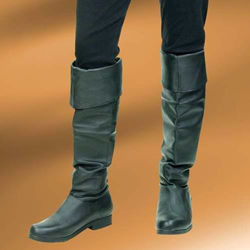 #101042
These tall leather boots are extremely comfortable to wear and have a full rubber sole. Perfect for our Mary Read Pirate ensemble. 19" tall, black only. Available in whole sizes 6 – 10.