Products tagged with 'petticoats'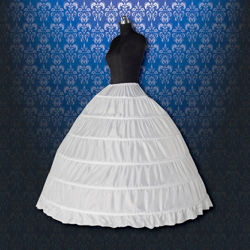 #101770
Our nylon farthingale comes fully assembled. Six wire hoops form the skirt which has a full 146" circumference at the hem. One size fits most.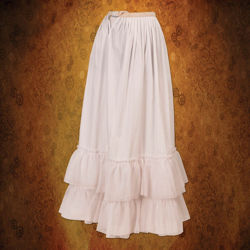 #101514
This floor-length petticoat has a flexible waistband and two layers of stiffener at the hem. This undergarment gives a substantial accent to period dresses and gowns.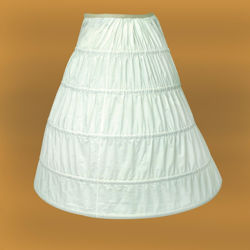 #100994
This light polyester-cotton blend hoop underskirt accents the fullness of your Renaissance gown, with or without a bum roll. Five metal rings form the "boning" and will shape your skirt in a beautiful umbrella shape.