Products tagged with 'period outfits'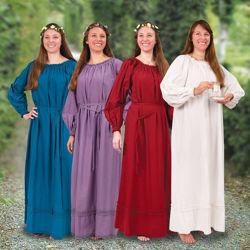 #101736
Our soft Jubilee Chemise is 100% cotton with beautiful lace detail at the collar, cuffs and hem. Wide, matching lace trims the lower half of the skirt. Available in lavender, blue, red and white and includes a matching cotton belt!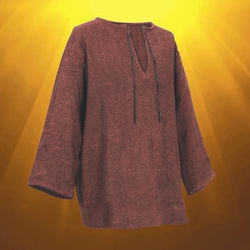 #101526
This brown, long sleeve shirt is made of poly cotton with leather ties on the neckline and shoulders.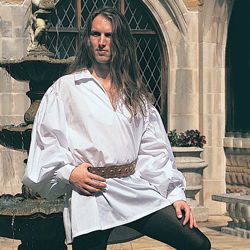 #100196
This poly-cotton shirt has billowy sleeves and an open neck. Suitable for a wide variety of period outfits and looks especially flattering when worn under a vest or jerkin.