Products tagged with 'musketeers'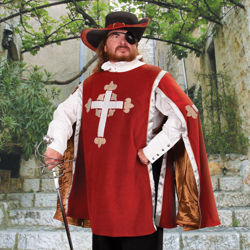 #101333
This blood-red Tabard is made of cotton velvet with an antique gold rayon lining. Has embroidered crosses with fleur-de-lis on chest and sleeves. One size fits most. Dry clean only. Pair with Musketeer shirt for the ultimate look.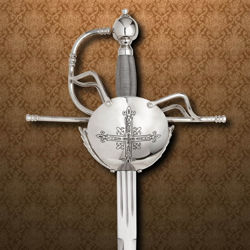 #500784
This rapier features a blade crafted of 1065 high carbon steel. Ambidextrous hilt and wood grip wrapped in wire. Overall length of 46 inches. Comes factory sharp.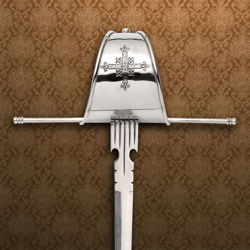 #401348
This dagger features a 1055 high carbon steel blade with cut-outs and notches to disrupt the opponent's blade. Knuckle-bow to protect the hand. Overall length 23 inches. Matching rapier available. Comes factory sharp.