Products tagged with 'mid calf boots'
#101734
These men's mid-calf, pull-on boots are made of faux suede and have a full rubber sole and heel.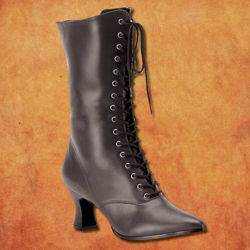 #101650
These smart boots have that perfect late 19th Century look! From the faux leather construction, to the lace-up front, these boots look amazing whether you are going Victorian or Steampunk! The chunky heel allows for maximum comfort, too. Measures 10" tall. Order BLACK or BROWN. Ladies sizes 7 through 10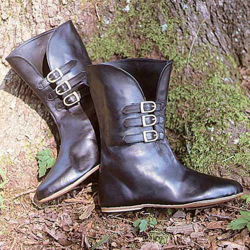 #200492
These attractive leather short boots have a three buckle design with a leather sole. They can be folded over to ankle length or left up for a spectacular mid-calf look.