Products tagged with 'mens long coat'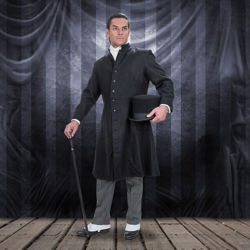 #101723
This black multipurpose coat is dashing for both gentlemen and commoners alike. Made in an acrylic wool blend with metal buttons, slit side pockets, and an adjustable rear belt allowing for a perfect fit.
#100530
This black denim 100% cotton long jacket is split at the sides and back for ease of movement. The wide collar can be worn up or down.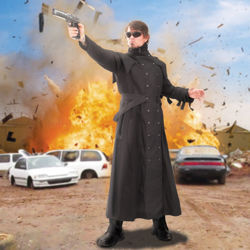 #100778
This long, black denim duster has a snap-up front, long side splits, a high neck collar, and a multitude of adjustable straps.