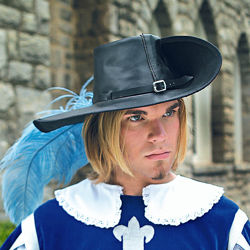 #200552
This hat is crafted in fine black leather. Features a stylish band with buckle along with an upturned side brim.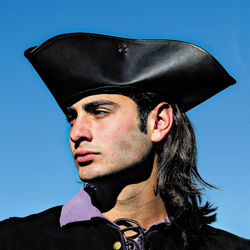 #200550
This tricorn hat is made of top-grain leather with a weathered finish. Available in sizes S/M & L/XL, this pirate hat comes in your choice of black or brown. Great for men and women
Whether you are Robin Hood or King Richard the Lionheart, men have been distinguished throughout history by the cap, hat or crown they wore. We, at Museum Replicas, have one of the widest selections of historical period headwear on the web.