Products tagged with 'medieval war hammers'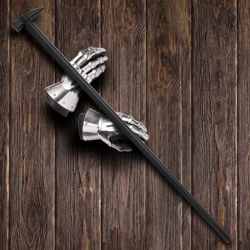 #805293
Strut with Medieval Swagger! This cane is capped with a Medieval-style war hammer. Having to smash your way through a suit of armor is no longer a necessity in most places nowadays, but this uniquely designed cane is surprisingly comfortable in the hand.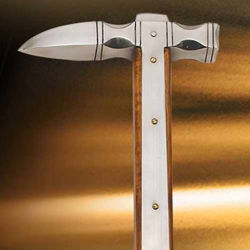 #600684
This hammer features steel langets which help to guard the shaft and secure the head to the hardwood shaft. Overall 23". Weighs 2-3/4 lbs.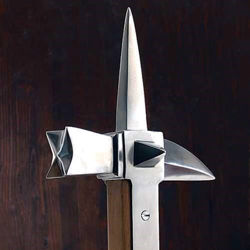 #600756
This hammer features a large end spike and small spikes on the sides. The head is attached with steel langets to the hardwood hickory shaft which is also studded for a secure grip. Overall 26-1/2". Weighs 2 lbs/4 oz.