Products tagged with 'medieval tunics'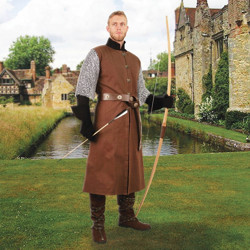 #101689
This denim tunic has four heavy-duty clasps sewn down the front for secure closure. Comes in Brown with Brass fittings or Black with Silver fittings.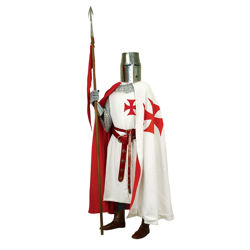 #100936
This white sleeveless tunic is made of 100% cotton and has a full linen lining. The Order's Maltese styled red cross is appliqued over the chest. Dry clean only.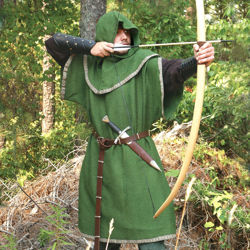 #100986
This cotton tunic and the hood are edged with a brown medieval trim. Huntingdon brown under tunic, belt and accessories sold separately.