Products tagged with 'medieval shields'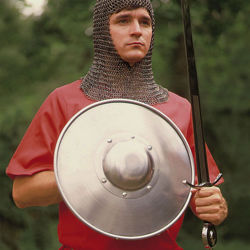 #800248
Bucklers are small fist shields used in hand-to-hand combat. They are used differently than their larger counterparts. They are lightweight, making them easy to carry on the hip. Often hung from the sword scabbard, it allows use of both hands for a pike or staff weapon.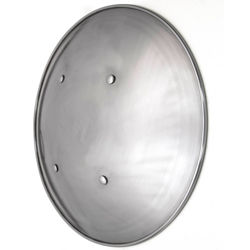 #800176
This reproduction of the domed shield, popular from the 13th to the 17th century is made of 18 gauge steel with leather grips. Minor assembly required.
#805296
This padded knightly shield is made of curved wood and covered with a white canvas. Has adjustable leather arm and shoulder straps with a red painted cross emblazoned on the front.