These swords have extra features fit for a Noble. Featuring engraved fittings, fancy scabbard, and, for some swords, matching sword belts! The swords are crafted of the same tough steel and with the same care as the rest of our fully functional weapons,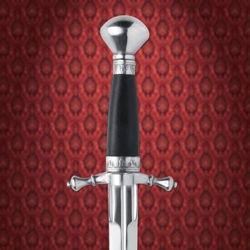 #403721
This ring dagger with an armor-piercing, 1055 high carbon steel blade sports filigree work on the handle and scabbard. Large pommel and soft leather wrapped grip. Overall 16-1/2 inches.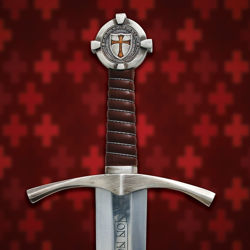 #502356
This Templar sword has a hand forged, high carbon steel blade. The grip is hand-wrapped with dark brown leather. Wooden scabbard & period belt included. Overall 40 inches. Comes factory sharp.