Products tagged with 'legionnaire'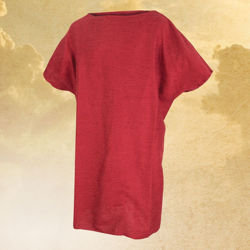 #101525
The Roman tunic was very simple - two pieces of fabric were sewn together with slits left open for the head and arms. This simple, rough weaved tunic is 100% cotton.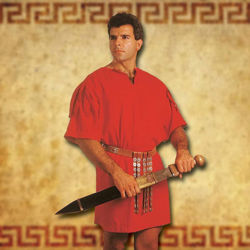 #100042
This oversized shirt extends to mid-thigh is made of cotton. Available in red only. The Roman Belt with Hanging Leather Strips sold separately.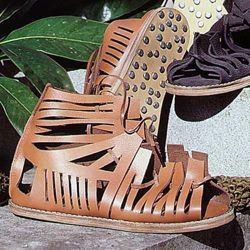 #200254
These Roman army caligae sandals are brown leather with hobnails on the sole for long lasting wear.