Products tagged with 'leather straps'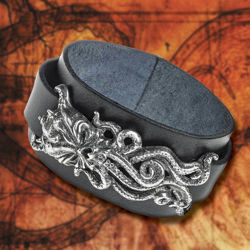 #201533
This wide, real leather wristband is crafted in fine British pewter. Buckle and strap design enables adjustability. Measures 10-1/4" long x 1-1/12" wide.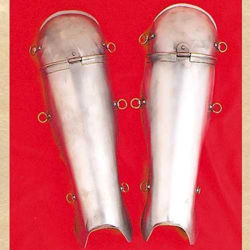 #300010
This replica steel greaves are made of 18 gauge steel and are based on patterns pictured in the reliefs on Trajan's Column in Rome. Feature an articulated knee piece for extra protection.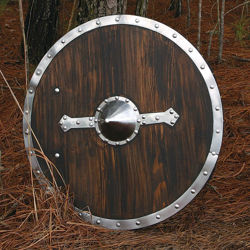 #801108
This wooden shield is stained a dark brown and has steel boss, decorative strips and rim. The back is covered in felt and has a grip and arm strap.