Products tagged with 'leather pouches'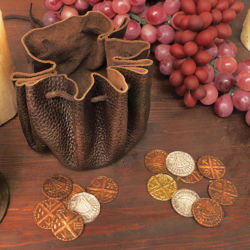 #804151
This classic style pouch made of brown leather includes eight Viking coins, finished in silver, copper and gold flashing. Measures 10" round when opened, depth of 3-1/2".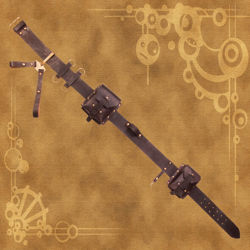 #101379
This high quality, all leather Steampunk belt features two fully functional pouches, dual D-ring hangers, miniature spring-clip, map band, and period sword hanger. Exhibits antique brass hardware. Overall length of 48 inches.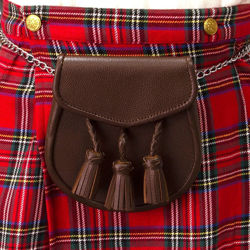 #200312
This Scottish Highlanders pouch is crafted in brown leather with a trio of leather tassels decorating the front.