The Black Friday Sale 2020 is on! Get the best deals on these high-quality clothing, shoes, and accessories for men, spanning the Roman times to the late Renaissance and even the Victorian era.
Now shop for your favorites at No cost EMIs using Sezzle.
MuseumReplicas.com offers many of its discontinued Men's Clothing & Accessories here for sale.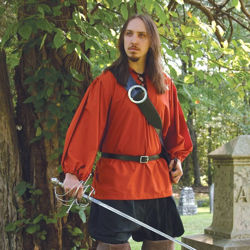 #100342
The fashionable, loose fitting design of this shirt made for easy concealment for a dagger or purse. In swordplay, this shirt allows freedom of movement with the bloused sleeves which tie at the cuff. Four eyelets on either side of the V-neck tie closed with a leather thong.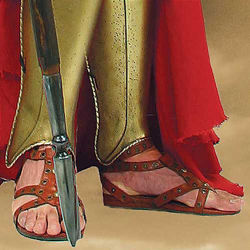 #100958
These Spartan sandals have all leather construction with rubber soles and three adjustable ankle straps. A must for the Spartan outfit.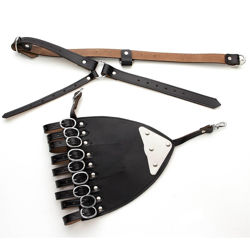 #200456
This black rapier carrier is hand-crafted from the finest leather. Features nickel plated steel. Weighs 1 lb.