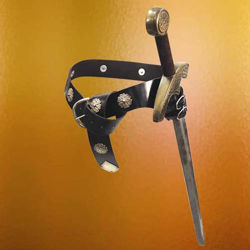 #101081
This long period belt is the best way for any warrior to carry their weapon. Crafted of thick top grain black leather, the belt features an adjustable built in frog that can fit swords up to three and a half inches in width!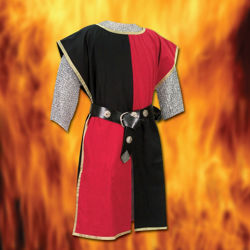 #101056
This medieval surcoat is made from strong cotton twill fabric with polyester lining. It has a two-tone quarter pattern and open sides with gold trim on the rounded neck, sides, and hem. Belt and mail sold separately.
Live Action Role Playing, or LARPING, is an activity for all ages. And no piece of equipment is more important that the weapons you carry, spells you wield and clothing you wear.
We invite you to bring the adventure home with the entire Warlords line by Windlass!