Products tagged with 'ladies'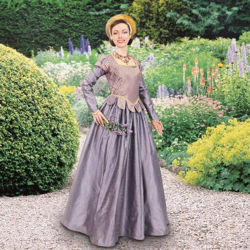 #101698
This elegant full-length Renaissance gown has all the splendor of just about any dress found at the royal courts in Venice. A lace-up back with a generous modesty panel is in the back to ensure a true hourglass fit.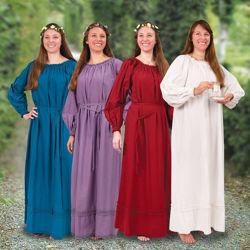 #101736
Our soft Jubilee Chemise is 100% cotton with beautiful lace detail at the collar, cuffs and hem. Wide, matching lace trims the lower half of the skirt. Available in lavender, blue, red and white and includes a matching cotton belt!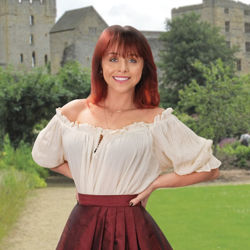 #101566
This versatile blouse has adjustable shoulders with elastic straps under the armpits allowing on or off-shoulder wear. The string neck tie has hidden elastic for an open or closed look, making this shirt suitable for dance, swordplay, and faire- goers.