Products tagged with 'knights of the round table'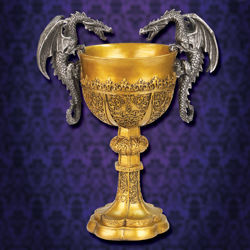 #804684
This large resin chalice is finished in an antique gold and adorned with double dragons representing Arthur Pendragon and his father, Uther. Dragons have a finish of antique pewter. Measures 10-1/2" tall, 8-1/4" wide.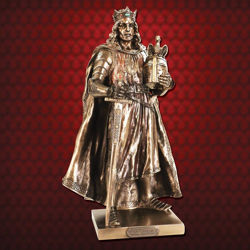 #804260
This statue of King Arthur is manufactured in a cold-cast resin and metalized in an antique bronze, giving it the look of real metal. Measures 11" tall.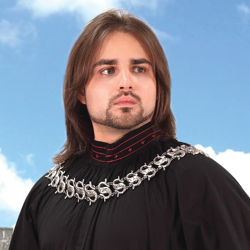 #200956
These stunning chains of office, also known as livery collars, were first introduced in the 14th century and will accentuate just about any stately medieval or Renaissance ensemble.