Products tagged with 'katanas'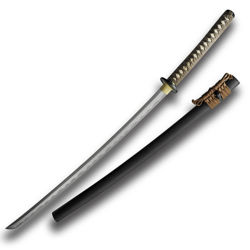 #501778
A part of the Paul Chen / Hanwei "Generals Series" line, this katana is made in the memory of the One-Eyed Dragon of Oshu, Date Masamune. The katana has a distinct brown suede wrap placed over white same (rayskin) with a detailed gold menuki.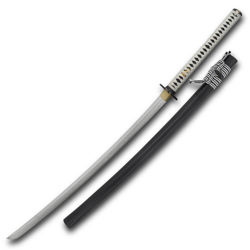 #501775
Stunning like the enchanting fish it's named after, the Koi Katana shows the fish swimming cut into the tsuba. Hand-forged T10 high-carbon steel blade. A fantastic complement to the wakizashi!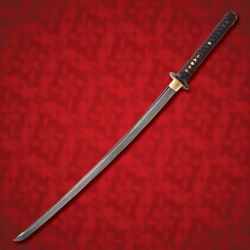 #501516
The razor sharp blade of this Katana sword is hand-forged Damascus steel. Handle has genuine ray skin, wrapped with black, Japanese purpose silk. Overall 39-1/4 inches.