Products tagged with 'hooded cloak'
#101794
This full-length black faux fur cloak is lined and has viscose lace-up shoulders, a fur-trimmed hood and hidden side arm slits, which allow for a full range of motion.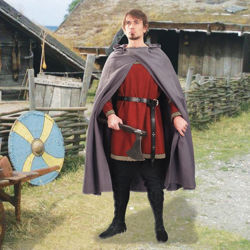 #101724
Suitable for both men and women, this hooded cloak is made of a heavy, 100% cotton weave. The cross over closure has wooden buttons to keep this cloak secure around you.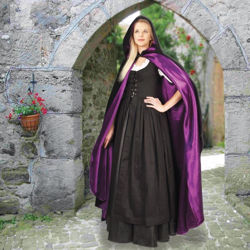 #101609
This 55" long, floor-length cloak with a full hood is composite of a rich black velvet exterior with a colored poly-satin lining, a front black metal two-piece for closure, and hidden armholes on the side seam enabling exposure or cover-up of your arms. Suitable for both men and women.