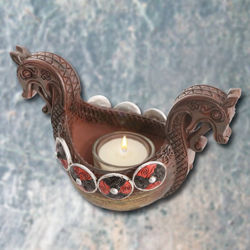 #804620
This little Viking ship is made of resin and hand painted. Center features a small glass bowl which hold a regular size votive candle (not included). Measures 7" long, 4" wide overall.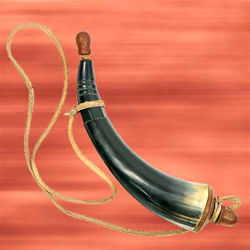 #801584
This powder horn is crafted from real horn and features a hand carved end cap and spout plug. Natural leather shoulder strap. Average length of 12" with a 2-1/2" diameter.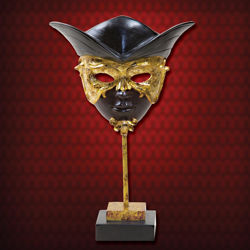 #804420
This Venetian mask is made of resin and features a faux marble and wooden base. Hand-painted to full festival splendor. Display gift box included. Approximately 8-1/4" tall x 5-3/4" x 2-1/2".
Your castle deserves to be decorated in style. MuseumReplicas.com carries medieval and Renaissance themed accents for the home.
---
Top Customer Reviews
Review of: Viking Rune Casting Stones Set
These obsidian stone runes are really quite fabulous. I consult them daily and compare with my Galaxy Runes app on my phone. Really nice set of stones to have.
Reviewed by: Slake

,
June 15, 2020
Review of: Viking Rune Casting Stones Set
Purchased these for our pagan daughter she loves them so much so that another set miraculously appeared in my wife's Christmas stocking as well. They look very authentic, just wish the bag had been available in leather instead of the faux velvet. Nice stocking filler though
Reviewed by: Peter

,
June 15, 2020